Harry Paul-Emile is an Accounts Payable A/P Business Analyst who maintains a wealth of experience in business management, property management and real estate investment consulting.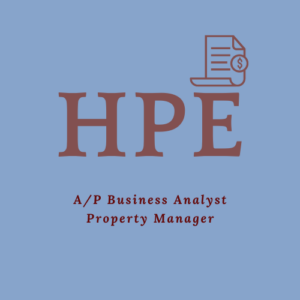 Harry Paul-Emile, A/P Business Analyst, is a proud graduate of Lesley University where he received his Bachelor of Science (BS) in Business Management degree.  Always striving for improvement and seeking new learning opportunities within his field, Paul-Emile also maintains a Master of Business Administration (MBA) degree from Babson College.  The MBA Candidate looks forward to refining his area of expertise as he engages in learning new leadership strategies and management styles, through combination of experience and in-class learning.  A seasoned business leader himself, Paul-Emile is accustomed to taking a hands-on approach when it comes to managing a team.  Outside of his formal learning opportunities, the A/P Business Analyst eagerly anticipates new opportunities to strengthen his command and broaden his leadership skills.
For more than three decades, Harry Paul-Emile has held various roles in accounting.  He has worked with numerous different companies and organizations over the years, across a variety of industries.  Along the way, he has earned specialized expertise as an accountant whose skills are highly transferable.  Most recently, Paul-Emile represented the Entasis Therapeutics team as the Senior Accounts Payable Accountant.  He has previously taken on similar responsibilities at Dana Farber Cancer Institute, Emerson College, Commonwealth Care Alliance, Babson College, Computer Sciences Corporation, Lernout and Hauspie, TJX Corporation and International Planned Parenthood.  
Outside of his professional work, Harry Paul-Emile is an avid world traveler.  He's on a mission to travel around the world with a goal of visiting all continents!  And he's already well on his way, having visited France, Germany, Italy, Croatia, Montenegro, Argentina, Uruguay, Barbados, Jamaica, Mexico, Canada, Spain, Switzerland, Iceland, Liechtenstein and more!  Paul-Emile also enjoys reading, hiking and watching sports in his spare time.