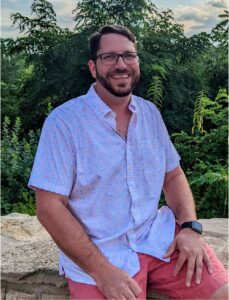 Information Technology Professional
Brian Lederer is a professional in the Information Technology (IT) industry.  He has maintained numerous roles within the field of IT as an IT Technician.  He currently works as a Network Administrator for CCF Bank in Eau Claire, WI.  Beyond his Wisconsin-based work, Lederer is also available on a freelance basis as a Technology and Robotics Consultant.  Highly experienced in the field, he maintains a wealth of knowledge and expertise in network administration, cyber security, technical support and network engineering.  Lederer possesses expert level command of modern operating systems, including the latest MacOS and Microsoft Windows.  He joins the Bartering Exchange Network in hopes of assisting computer users in the process of updating their current operating software.
Amateur Robotics Designer
For as long as he can remember, Brian Lederer has been fascinated by robots.  The more he learned, the more he became involved in the local amateur robotics scene.  Now, he considers himself to be so much more than just a robotics enthusiast — he is an Amateur Robotics Designer!  Lederer has competed in numerous competitions at the local and national levels over the years.  He is particularly interested in practical use of robots, which he highlights in depth on his blog.  Check out Lederer's official website for his commentary on news and advancements in robotics!