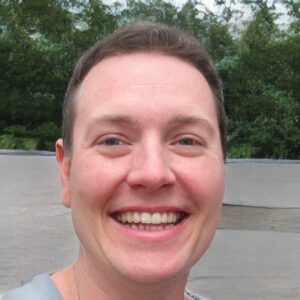 Benjamin Quinton is an Art Teacher based in the Kansas area.  Growing up, Quinton spent a lot of his time outdoors, enjoying the scenic views of Kansas National Parks.  His favorite park in the state is Tallgrass Prairie National Preserve.  The sprawling grasslands of the Flint Hill region have acted as the backdrop for some of Quinton's most emotive landscape photography projects.  An avid world traveler, Quinton often embarks on international adventures outside of his beloved Kansas.  His camera is always in tow, available for capturing photos to document the journey along the way.
Nature Documentarian
Benjamin Quinton is a major fan of nature documentaries by the legendary broadcaster, David Attenborough.  After watching the nature documentary series The Blue Planet (2001), Quinton decided that he wanted to create his own nature-centric documentary projects.  Rather than creating films, Quinton curates slideshows of still images that evoke emotion or tell a story through photography alone.  A wildlife conservation advocate, his slideshows act as silent nature documentaries that highlight the importance of conservation areas and nature preserves. 
Ben Quinton currently teaches Art and Photography courses on location, in nature.  That's right: Quinton's courses are taught outside in the great outdoors!  With National Parks, beaches, wildlife conservation areas and other majestic natural wonders acting as both classroom and subject, the Art Teacher introduces creatives to design concepts and the elements of art.  Quinton has joined the Bartering Exchange Network in hopes of offering a sample version of this outdoor course, which is currently in development on a freelance basis.