Bishop Tracie Dickey is a Faith Leader and International Keynote Speaker revered for her worship programs, Men on the Move (M.O.M.) and Jesus Loves The Children. Offering spiritual guidance to those who have questions or feel lost and directionless, Bishop Dickey is passionate about helping others heal through the word of God.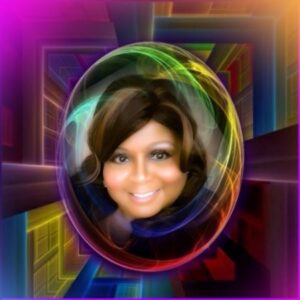 Combining her faith leadership experience with her charismatic communication skills, Bishop Tracie Dickey has become respected as a Christian keynote speaker.  Always seeking to motivate and inspire positive change, Bishop Dickey is passionate about playing a role in the healing of others.  As a Keynote Speaker, she draws on the word of the Lord in the Holy Bible to show others that through spiritual guidance, healing is possible.  Since 2016, Bishop Dickey has been certified as an International Keynote Speaker by the John Maxwell Company.  The experience of participating in this motivational speaking focused program has added continued value not only to her work in the Christian church, but also to her life!  John Maxwell Company (JMC) is a leadership solutions provider that offers a variety of industry-crossing certifications.
Christian Faith & Spiritual Guidance Programs
Throughout her career in the church and lifelong commitment to Christ, Bishop Tracie Dickey has had the honor and privilege to offer spiritual guidance in a variety of ways.  Always drawing directly from the Lord Himself, Bishop Dickey takes a page from the Holy Bible and breathes real-life testimony into His Word for the modern day.  Over the years, she has developed numerous different programs which have made a lasting impact on so many people in need.  Most notably, Bishop Dickey is revered for her establishment of Men on the Move (M.O.M.) and Jesus Loves The Children.  These faith-focused programs are centered around helping men and children grow spiritually and strengthen their relationship with God.
Bishop Tracie Dickey Spiritual Guidance & Motivational Speaking