Dr. Barry Denton's career is uniquely multidisciplinary. He has maintained numerous roles over the years and now sets his focus on real estate and leadership consulting.
A published author and acclaimed researcher, Barry Denton's knack for focusing on the details follows him in every role.  As a Florida real estate agent, this comes in particularly handy for the benefit of his clients who are either seeking out their first home or dreaming of a vacation spot to call their own.  It also comes in handy in his work as a leadership consultant, where he works diligently to provide his clients with all-new strategies and programs that can help strengthen their command in the office.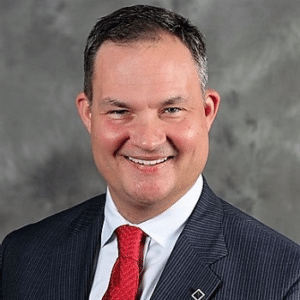 Recently, Dr. Barry Denton embarked on a new career path in the realm of real estate.  Specifically, Denton is working towards receiving his real estate license in the state of Florida.  A natural researcher, he has spent the pandemic era following the market closely.  Although he does not currently work as a real estate agent, Denton is happy to offer consulting services and advice in this regard.  He has even applied what he's learned to his own property purchases!  As he continues to look closely at the Florida real estate market, he hopes to assist other individuals, families and businesses in the process of purchasing property in the Sunshine State.
All throughout his career and his personal life, Barry Denton has been passionate about supporting nonprofit organizations.  In particular, Denton has worked closely in the nonprofit development side of organizations such as Dreams With Wings, the Kentucky Derby Festival and the world of Freemasonry.  He currently serves as a board member for the Kentucky Derby Festival and as the First Ceremonial Master at Araba Shrine with the Freemasonry.
Dr. Barry Denton Leadership Consulting & Nonprofit Development