Jeff Ber is an Entrepreneur and Motivational Speaker who specializes in Business Management. A cancer survivor, Ber often reflects on his own journey in his motivational speaking engagements.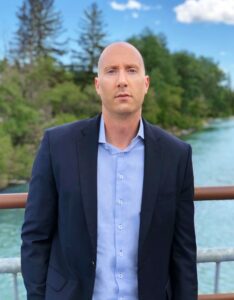 Despite being diagnosed with terminal testicular cancer, he defied all odds and defeated the disease. However, in his view, the journey is far from over. As the Vice President of Operations at Oneball, Jeff Ber is doing his part to advocate for and motivate other men who have been diagnosed with testicular cancer.
Oneball is a unique charitable organization dedicated to representing men with testicular cancer.
Motivational Speaking
As VP of Operations at Oneball, Ber works diligently to motivate and empower men with testicular cancer. His efforts have earned him the nickname of 'The Backbone of Oneball' by his friends and colleagues on the charity's executive team. Ber joined the team after defeating his own testicular cancer. Despite a terminal diagnosis, Ber pushed on. His unwillingness to give up on himself was rewarded incredibly. In an amazing turn of events, he defeated his terminal diagnosis.
Although his own experience may be thought of as miraculous or rare, a cancer free Jeff Ber disagrees. He credits his strong-willed and positive attitude with his victory over terminal testicular cancer. Now, as a motivational speaker, he is using his own story as an example of the power of a positive mindset. In his view, positivity packs a punch — regardless of one's circumstances. By sharing his own story of victory over cancer, Jeff Ber hopes to motivate others to seize the day and push forward. With a positive mindset, anything can be possible!
Holistic in approach, Jeff Ber's motivational speaking ties together his personal and professional pursuits. A tried and true Entrepreneur, Ber is celebrated for his unique take on Business Management. In his motivational speeches, he regularly translates messages of motivation that connect with young professionals embracing the path of entrepreneurship.
You can also check out his blog series on business management and entrepreneurship to further get an idea for his work methods and ideals. In the face of COVID-19, Jeff Ber will also discuss how entrepreneurs can navigate the tricky terrain posed by the pandemic.