Juhi Deolankar is a doctor specializing in Urology. Driven by her passion for helping others, Dr. Deolankar has joined the Bartering Exchange Network to help support nonprofit organizations.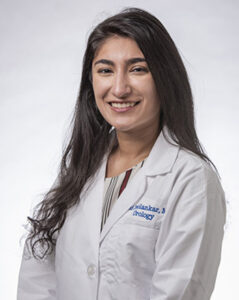 Urologist & Resident Physician
Education
An accomplished academic, Juhi Deolankar maintains a Bachelor of Arts (B.A.) in Biology with a minor in Entrepreneurship and a Doctor of Medicine (MD).  In just seven years, Dr. Deolankar completed an accelerated BA/MD program which combined studies at NJ Institute of technology and Rutgers Medical School.  Highlights of her academic career include graduating Summa Cum Laude and achieving USMLE results of Step 1: 253 and Step 2: 256.
Additionally, Juhi Deolankar also studied at the Academy of Allied Health and Science, as well as the University of Sheffield.  Both of these experiences have greatly diversified her background in medicine.
Juhi Deolankar is currently participating in a urology residency program at Albany Medical Center.  In tandem with this professional experience, Dr. Deolankar most recently participated in research efforts in the Department of Urology at the NJ Veterans Affairs Hospital and Hackensack University Medical Center. 
Volunteer work is particularly important to Juhi Deolankar.  She has always been passionate about helping others and even cites this passion as a motivating factor behind her career choice.  At an early age, Deolankar began participating in volunteer based projects in her community.  Today, she continues to actively seek out opportunities for volunteering whenever she can.  Her previous experiences include:
Morganville First Aid Squad EMT (2011 — 2016)

House of Love Soup Kitchen Volunteer (2014 — 2016)

NJMS Student Ambassador and Tour Guide (2016 — 2020)

Mini-Medical School Peru Trip (2017)

Public Understanding of Medicine in Action Member (2017 — 2018)