Suzanne M. Walsh is a Do-It-Yourself (DIY) Designer and Home Improvement Specialist. Largely self-taught, Walsh believes that anyone can give their home a unique and personal touch — including you!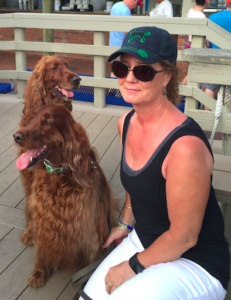 For Suzanne M. Walsh, the DIY approach has alway been the perfect fit. When it comes to interior decorating and home improvement projects, the DIY mentality adds that extra personal touch. While some homeowners may be overwhelmed at the thought of juggling projects on their own, Walsh says it doesn't have to be that way! Like many DIY designers, she started small. The satisfaction of completing her first project motivated her to push on. Now, she's joining the Bartering Exchange Network to teach others how they can do the same!
Contrary to popular belief, tackling home improvement projects on your own isn't impossible. In fact, going the DIY route can actually be fulfilling! Not only will you save money and learn something new, but you'll give your home a truly unique and personal touch!
Suzanne M. Walsh recommends that new DIYers start small. She hopes that through her bartering here on the Bartering Exchange Network, she will be able to introduce someone else to the unique world of Do-It-Yourself Home Improvement. Walsh is a master at stenciling, painting and gardening — but this wasn't always the case! She was once at the start of her DIY journey — just like you! But with practice and persistence, Walsh has developed a unique artistry that amazes everyone who visits her home.
A dog lover, Suzanne M. Walsh's beautiful Irish Setter pups often inspire her DIY projects.  Over the years, she has supported numerous animal rescue initiatives and nonprofits that help give pets their forever homes.  She looks forward to teaching other dog lovers how they can make DIY work for both their homes and their pets!