Jeffrey MacBride, PMP is an Engineering Program Manager who maintains a wealth of knowledge, expertise and experience in engineering, software development and strategic management. He is based in the Greater Philadelphia, PA area.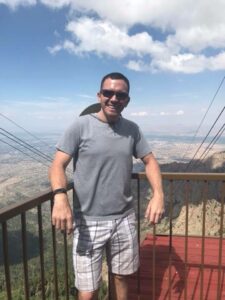 Jeffrey MacBride is backed by well over fifteen years of experience as a strategic program manager in the engineering field.  Throughout the course of his career, MacBride has maintained numerous management roles.  With experience, he has seasoned his approaches to leadership strategy along the way.  MacBride currently works as an engineering PMP and proudly maintains active membership in the Project Management Institute (PMI).  On a freelance basis (as well as here on the Bartering Exchange Network!), the engineering professional is available for Management Consulting services for entrepreneurs and executives.   
In 2006, Jeffrey MacBride completed his Bachelor of Science (B.S.) in Electrical and Computer Engineering from Rowan University.  During his enrollment at Rowan, MacBride stood as Vice President (VP) of the IEEE chapter in his region.  The Institute of Electrical and Electronics Engineers (IEEE) is a professional organization for professionals who specialize in electronics and electrical work.  This set the foundation for his professional pursuits and opened the door for his early career experiences.  In 2010, MacBride earned his Master of Science (M.S.) degrees in Engineering Management and Software Engineering. 
In his free time, Jeffrey MacBride enjoys cooking BBQ in his grill shack and maintaining his fitness.  Always up for a cooking challenge, he loves trying new foods and recreating unique backyard barbecue recipes.  Jeffrey is currently part of a local CrossFit gym where he works out regularly and also enjoys running/jogging at parks in his neighborhood.