Paul Malool is a proud Armenian-American. He enjoys connecting with his culture through cooking and listening to the classical music of his ancestors.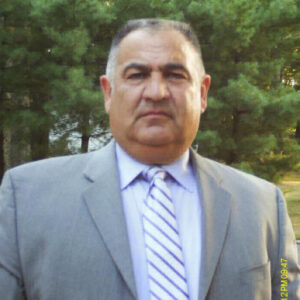 Since childhood, Paul Malool has been fascinated by his Armenian heritage. As an adult, he dives into Armenian culture with a unique enthusiasm. While he does enjoy following current events in Armenian and diving into the nation's history, Malool is more focused in his research on his culture. His favorite ways to immerse himself in lessons in Armenian culture are through attempting gourmet cooking and cuisine in traditional Armenian style — and listening to and playing Armenian music!
Growing up, the aroma of traditional Armenian cuisine steeped Paul Malool's childhood in a rich combination of culture and flavor.  Now, a family man all his own, Malool is revisiting family recipes by preparing Armenian dishes with his daughter at home!  From visiting the local Armenian food market to dressing the dinner table with the delectable dishes of his people — cooking Armenian food is a cultural experience for Malool.  He particularly enjoys the opportunity recipe research gives him to tap into his ancestral history in a unique and tasty way.
Culture, of course, is multifaceted. Taking a closer look at Armenian artwork offers Paul Malool an intimate portrait of his culture. A lover of both classic and contemporary opera, he particularly enjoys attending live performances of Armenian opera. Recently, Malool even decided to pick up a guitar and venture into a new musical hobby. He loves learning how to play both old and new Armenian songs.
Paul Malool looks forward to the opportunity to teach you about Armenian culture through gourmet cooking and/or classical music!