Family Medicine Specialist, Sean O'Grady, MD, is dedicated to promoting health and nutrition. As a Health and Nutrition Consultant, he hopes to assist the Bartering Exchange Network community in developing healthy diet and fitness habits!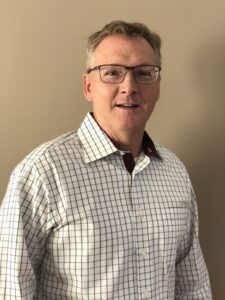 Education & Training
Sean O'Grady, MD is a medical professional who currently operates a family practice. Diversely experienced and uniquely trained, O'Grady maintains numerous certifications and academic qualifications.  He developed the foundation of his medical expertise at:
University of New Mexico Medical School (1989 – 1994)
Mayo Clinic (Preliminary Surgery Internship) (1994 – 1995)
University of Minnesota, Department of Family Practice and Community Health (1997 – 2000)
United States Army Supervisor Course (2016)
O'Grady is also certified in Basic Life Support (BLS), Pediatric Advanced Life Support (PALS), Advanced Cardiovascular Life Support (ACLS), Advanced Trauma Life Support (ATLS) and Ultrasound. A proud member of the Mayo Clinic Alumni Association, O'Grady believes it is his responsibility to his practice — and the public — to stay up to date with the latest advances and approaches in the medical field. No matter what the situation may be, he is dedicated to ensuring that the individuals he treats have access to health and nutrition resources.
Both personally and professionally, Sean O'Grady, MD is passionate about promoting positive health and fitness behaviors. At each appointment at his family medicine practice, O'Grady is sure to highlight healthy nutrition and fitness plans. In his free time, he supports numerous nutrition and healthy eating nonprofits. O'Grady is a proud supporter of the efforts of City Harvest and Wellness in the Schools.
Sean O'Grady, MD's dedication to health and wellness stretches beyond the individual. He is also passionate about advocating for the health of the planet! In his own home, O'Grady makes a conscious effort to recycle and abides by the "reduce, reuse, recycle" mantra. He also supports green initiatives that promote eco friendly approaches.